As one of the best-selling novelists of all time, it's no wonder Queen of Crime Agatha Christie is a household name across the globe. Whether you've pored over the pages of her detective thrillers, applauded in the audience of her theater productions, or watched with eager anticipation one of her many TV and film adaptations, chances are you've run into a Christie masterpiece or two by now.
But what's the story behind the story-teller? What twists and turns did her career take along the way? And how exactly did she hone her craft to become a legend in the world of literature? 
Well, that's a mystery worth unraveling. So let's start where all the best mysteries do — the beginning. 🔍
Where it all began
Christie was born at the closing of the Victorian era, a time when gender stereotypes were still heavily adhered to in society and the role of women rarely stretched further than the white picket fence at the end of their garden. 
Residing in Torquay, England's richest town at the time, Christie lived a happy but somewhat lonely existence alongside her wealthy, upper-middle class parents and much older siblings. It is here, in this quiet seaside town, at just 10 years old, that Christie began to write — a passion that would span over seven decades and reach levels of popularity that young Agatha would scarcely have dreamed of.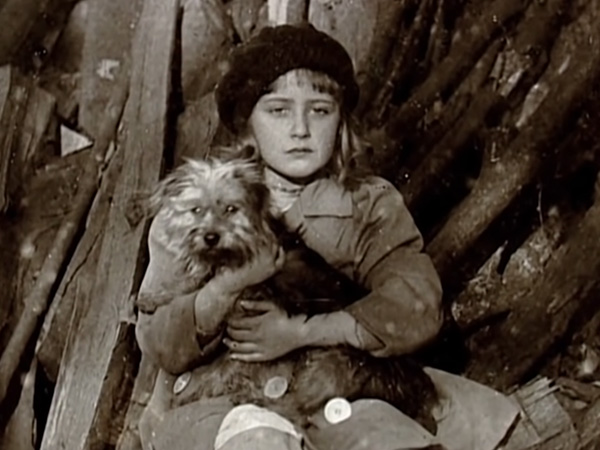 Source: Global Fashion Street
As is common with great writers, Christie's work is littered with her own experiences — a staple of her writing process throughout her career. 
The sleepy and seemingly isolated South West county of Devon, where she grew up, finds its way into many of her novels: a local house in 'Three Act Tragedy', Churston Station in 'The ABC Murders', and the infamous Burgh Island in 'And Then There Were None'. She would also draw on her time spent in France, for schooling, producing works such as 'The Murder On The Links', 'The Mystery Of The Blue Train', and 'Death In The Clouds' all set there. 
But geographical inspiration isn't all young Agatha memorialized from her youth. In her autobiography she recalls that as a child she was not truly alone: "From as early as I can remember, I had various companions of my own choosing." In her novel 'Giant's Bread' Agatha gifts the lonely protagonist, a little boy much like her young self, the imaginary friends of her past: Mr Green, Poodle, Squirrel and Tree, to help him along his journey.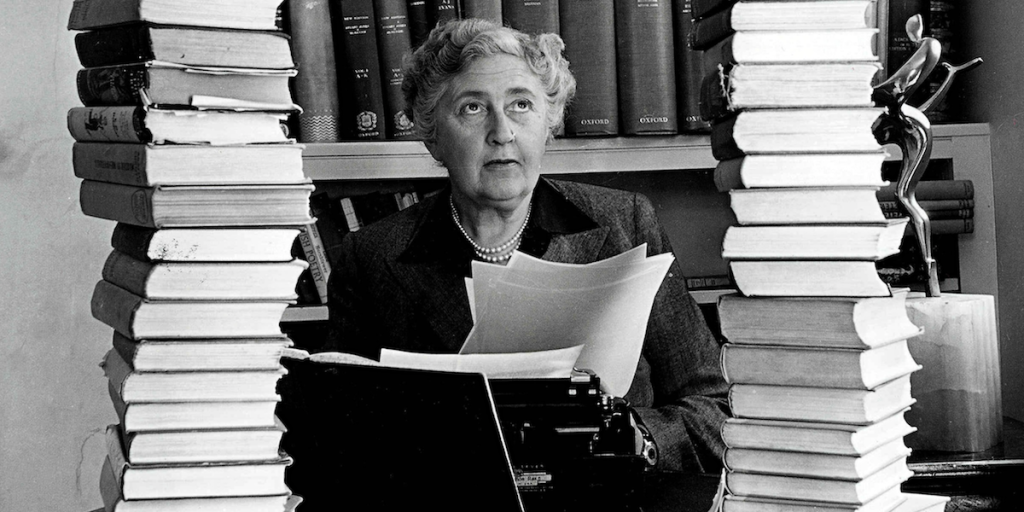 Source: Novel Suspects
The war that shaped a generation 
At the age of 17, Agatha ventured to Cairo with her mother for three months. A stay that would invariably inspire her first attempt at a novel, the unpublished 'Snow Upon The Desert'. Donning many a lavish party frock and attending a number of soirees, she ingratiated herself into a social circle that would eventually introduce her to Archibald Christie nearly three years later.
After a fleeting three-month romance with the Royal Artillery Officer, Archie proposed. And with the outbreak of World War I in April 1914, the pair swiftly married whilst Archie was on leave that same Christmas. It was during this time that Christie would undertake work as a nurse, and later an apothecary's assistant, a trade which would provide ample inspiration for the detective novels of her future: 'The Mysterious Affair At Styles', 'The Mirror Crack'd From Side to Side', and '4.50 From Paddington'.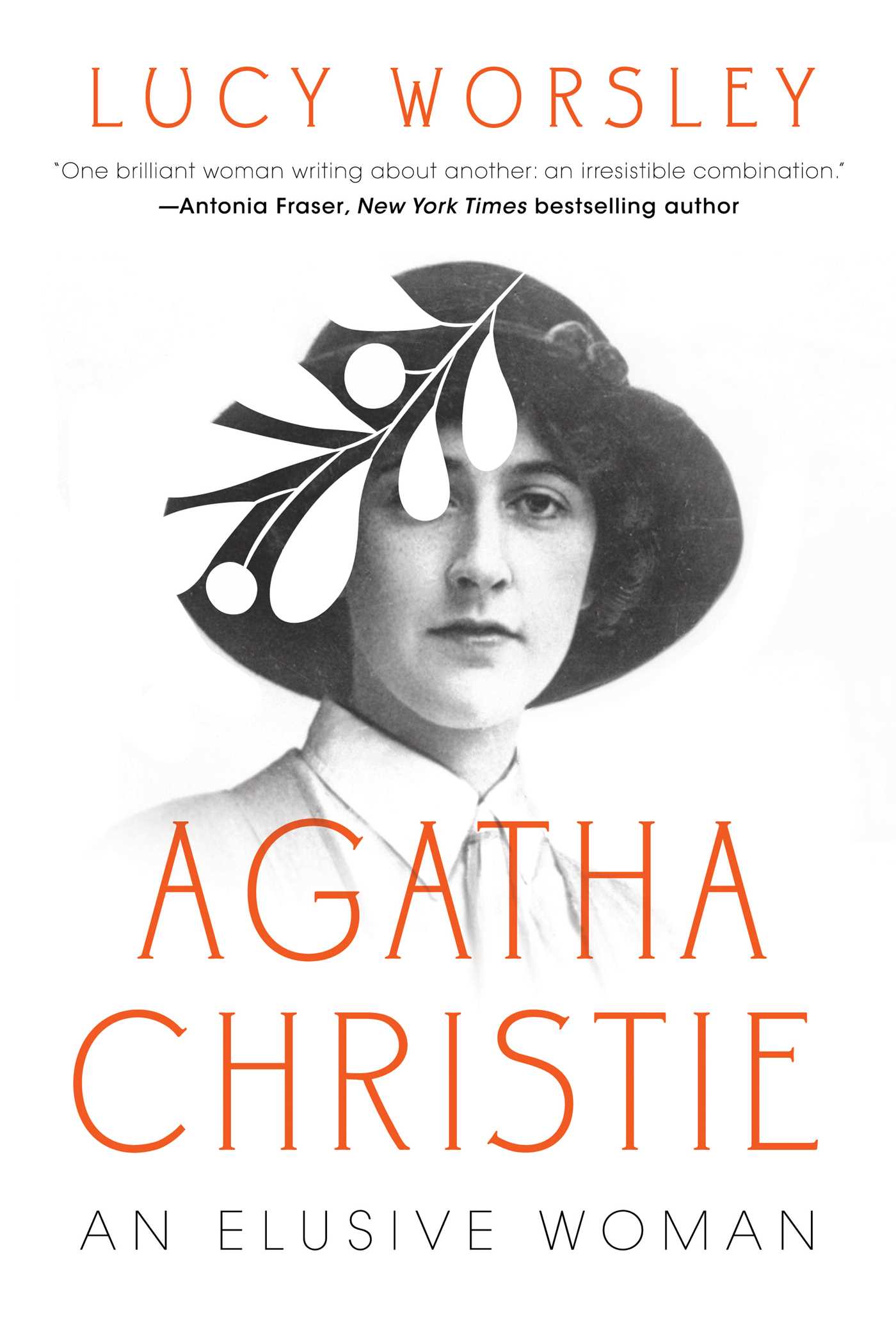 Source: Simon & Schuster
Christie's firsthand experience with poisons drew far more than simply the attention of her readers, however. Pharmacists and pathologists across the globe would publish articles and books relating to Christie's use of the substances within her work, a coincidental reading of the 'The Pale Horse' by a pediatric nurse would lead to a life-saving diagnosis of accidental thallium poisoning for a 19 month old girl, and the same novel would even lead law enforcement agents in the UK to crack a double homicide case in 1971. 
True crime may not be Christie's genre of choice, but by weaving her vast real-world experience into her novels with such detail, she developed plots so realistic you'd be forgiven for mistaking fiction for fact. 
The First World War not only inspired her plots, but what would become her most famous protagonist of all — a character who would span 33 novels, two plays and more than 50 short stories, as well as being translated into 103 languages and being played by over 35 actors across a century. We are, of course, referring to the legendary Hercule Poirot — a Belgian detective, influenced by the many Belgian refugees making homes across the English countryside, and most notably played by Sir David Suchet for over two decades.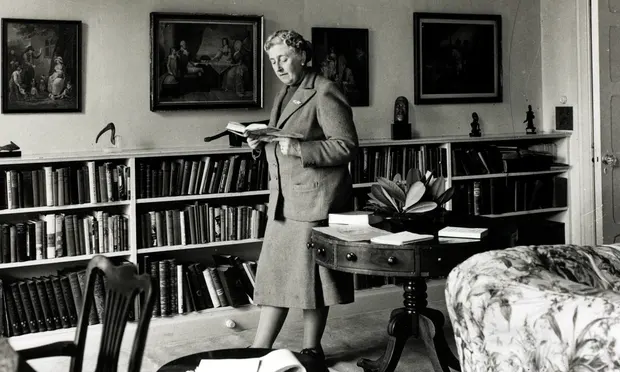 Source: Guardian News & Media
The literary and life lows 
In the post-war years Agatha and Archie welcomed a child, Rosalind, and took up modest lodgings in a London flat. But just three years later, Agatha and Archie would leave baby Rosalind in the care of her nurse and travel across the British Empire to promote participation in the Empire Exhibition at Wembley. As with all Christie's novels, she went on to base 'The Man In The Brown Suit' on both the tour leader and the wondrous African landscape she was so fortunate to explore. 
Three years on from their return to the UK, Christie's aging and beloved mother passed away, sending Agatha into a deep depression. Four months later, seemingly irreverent to his wife's struggle, Archie requested a divorce and declared he had fallen in love with another woman. Months later, following a dispute between the couple, Christie would leave the family home and disappear for 11 days, making headlines across the world. Little is known about the truth behind this disappearance, but possibly concussed and suffering from amnesia, many speculated a breakdown.
As is so often the case for creatives, whilst still in need of psychiatric care Christie also found herself in need of an income. Suffering as she was, and undoubtedly struggling on the inspiration front, she combined her short stories to create 'The Big Four' and reluctantly finished 'The Mystery Of The Blue Train', which she had been working on in the months after her mother's passing. 
Her disdain at having to work during such a painful period of her life is expressed in 'Giant's Bread' — centering around a composer who has to work solely for financial reasons. This is one of the few times Christie allows her personal views to play out in her character, often opting instead to conform to the contemporary (and religious) beliefs of the day. Given the groundbreaking role Christie's career played for female writers of her time, her distinct avoidance of social topics within her work has often been considered a disappointing paradox — a missed opportunity to use her platform for the advancement of others.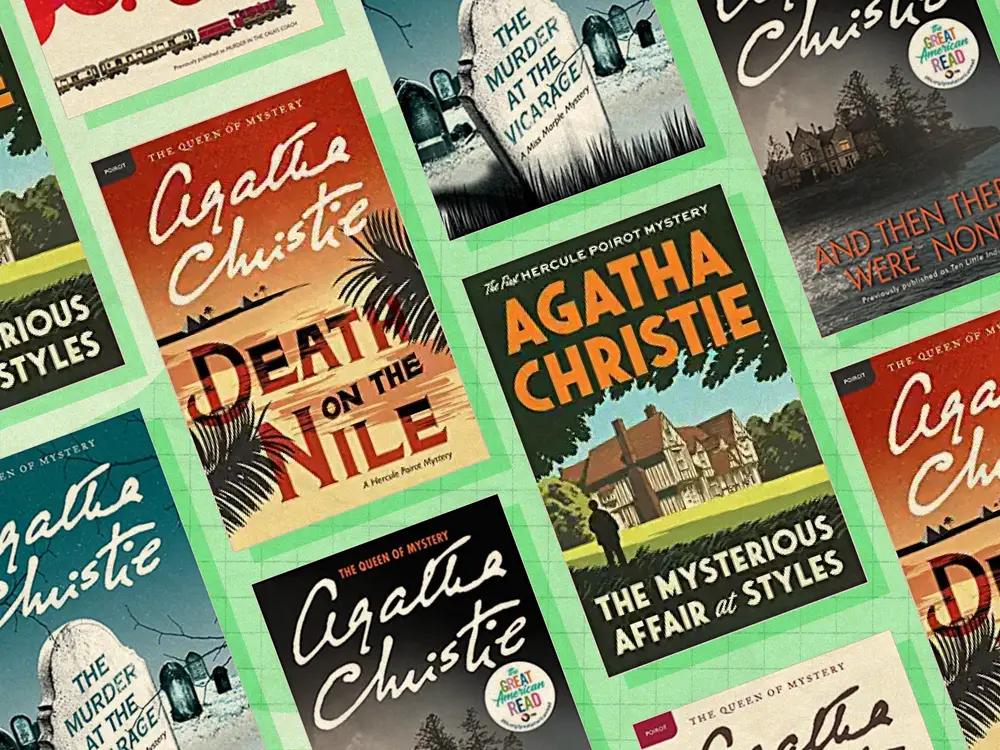 Source: Business Insider
Perfecting the process
Now divorced, Christie set out to fulfill her lifelong ambition to board the Orient Express — no prizes for guessing which of the Christie greats this experience would inspire. 💡 
Much like her first marriage, it was through friends made during her travels that she would meet her second husband, and lifelong companion, archaeologist Max Mallowan. 
If the continuity of her work is anything to go by, it's fair to say that this relationship was exactly what the publishers had ordered. Accompanying Max on annual digs to far away lands, Christie perfected her writing routine and process, writing two or three books each year with ease. 
But what were the hallmarks of that process? And what tips can writers today glean from Christie's routine?
Well, let's dig in. ⛏️
Write where you know 
Torquay, France, and Cairo were just the start. In her later years, Agatha and Max would spend summer at Ashfield, Christmas at Abney Hall, late autumn and spring on digs, and the rest of the year split between London and Oxfordshre. 
This consistency allowed Agatha to create an annual writing plan, whilst the varied locations of her stays would continue to work their way into the settings of her stories. Abney Hall is believed to have been the most influential of all, with its grand characteristics portrayed in 'The Secret Chimneys', 'After The Funeral', and 'The Adventure Of The Christmas Pudding', to name but a few.
Her time in the Middle East would also find its way into 'Murder In Mesopotamia', 'Appointment With Death', and 'They Came To Baghdad', amongst many other short stories. And her London haunts would inevitably make an appearance in 'At Betram's Hotel', 'Lord Edgware Dies', and 'One, Two, Buckle, My Shoe'.
✒️ If it's inspiration you're lacking, grab a pen and paper (or a laptop and charger) and set off exploring. Whether it's a bustling city, a seaside stay, or a trip across the ocean, if you're anything like Agatha Christie, a new setting could be just the ticket. 
Write who you (loosely) know 
Christie was firmly against creating characters that were easily recognisable as real-world individuals, having had limited success with this herself. But she was, by all accounts, an avid observer. 
Much like with Poirot, those around her would spark a fascination that simply had to make the pages of her notepads for future writing — military personnel, socialites, spinsters, fellow tea-room visitors and, in the case of Miss Marple, her very own step-grandmother. 
✒️
Find a quiet place to people watch — whether it be a cozy cafe cubicle or a train tray table — and simply observe the mannerisms behind the strangers sitting beside you. You never know where your next character is waiting to meet you. 
Write what you know 
The Times summed it up quite well in Christie's obituary when they said, 'By inclination as well as breeding, she belonged to the English upper middle class. She wrote about, and for, people like herself.' 
Christie had little experience outside of her middle-to-upper-class lifestyle, and so the reader will usually find that both protagonists and antagonists derive from that of her own background.
However, with her father squandering a great deal of his inheritance, financial worries were at the forefront of Christie's mind throughout her childhood and adult life. As such, she often places financial greed at the epicenter of her plots, frequently as the primary motive for the crime. Because, as always, this was her own firsthand experience with money — both the pros and the cons. 
✒️
Unless you're willing to immerse yourself into the culture in which you're writing about, it's often far more convincing (and far easier) to stick with what you know. Extend beyond the realms of your knowledge, of course. But stray too far and you risk appearing out of touch and out of your depth.
Write how you know 
Agatha's son in law, Anthony Hicks, explained once that it was rare to see Christie writing — she wasn't the kind of author who needed to lock herself away, refuse sleep, and work until her fingers were raw. 
Instead, at least during her years traveling with Max, Agatha took a very laissez-faire approach to her work: writing a chapter or more in a morning and then lending a hand on dig sites in the afternoon.
Her process was far from conventional in other ways too: 
She used a dictaphone to relay her stories,

having her secretary type them up afterwards and manually correcting each line.

She scrawled at random across notebooks

— 73 of which are in existence today — jotting down plot ideas and character inspiration whenever she felt compelled to do so.

She would write an entire novel, right to the last chapter, before drawing her own conclusion

as to who the most unlikely suspect was. Only then would she edit the clues leading to that person into her work.

She would take long walks across Dartmoor to get inspired

, often saying her dialogue out loud long before it would ever hit the page. 
✒️
Get comfortable with your own creative process. Maybe you're a morning writer, maybe you're a night owl. Perhaps you need silence, perhaps you crave chaos. You won't know until you try what works best — trust the process.
"Good advice is always certain to be ignored, but that's no reason not to give it."
Christie was, undeniably, one of the greats. 
Now, over 100 years since her first novel was published, Agatha Christie has sold in excess of two billion copies and retains the title of 'best-selling fiction writer of all time' in the Guiness Book of World Records.
Whilst many authors of her time have faded into history, Christie's work continues to find its way onto bookshop shelves, literature syllabuses, and bedside tables. 
Because with real-life experiences comes real-life relatability. When we turn the pages of a Christie detective novel, it's not hard for us to imagine ourselves in the shoes of the characters before us. She provides an immersive experience for the reader that, to this day, very few authors have come even close to rivaling.
And if we're to take but one lesson from the reign of such a timeless talent, let it be to sprinkle our own firsthand experiences into our work wherever possible, and keep our tales as true to life as can be. 
Brittany is the Founder and Content Chief at Pointed Copywriting. She's also an expat, entrepreneur, and '90s pop culture addict based in Nicosia, Cyprus. Brittany and the team at Pointed Copywriting are proud to serve quality copy and content strategy to groundbreaking SaaS, B2B and enterprise brands in over three countries and countless industry niches.