We believe that a world where diversity is embraced in its entirety will be a much better one. We also believe content marketing has the power to influence people's views and perceptions.
With this in mind, we're thrilled to bring you 15 experts disrupting the marketing world. Although many of those listed don't have 'Content Marketer' as their job title, each of them have shaped—not just how we perceive their brands—but how we think about the world.
Check out these need-to-know experts in marketing. (And be sure to click their name to follow each one on LinkedIn!).
Chief Marketing Officer, Netflix
Bozoma who also goes by the name "badassboz" has proven herself over and over to be exactly that. Her boldness in standing up for herself and her advocacy for other women of color are traits we should all aspire to be known for.
Prior to working at Netflix, she served as CMO at Endeavor and Chief Brand Officer at Uber. She also held top executive positions at Apple music and PepsiCo. In 2011, she founded the music and entertainment division at Pepsi, and led the team that organized Beyonce's 2013 Super Bowl halftime performance.
Bozoma on innovation:
"It's called 'innovation': That's the fancy word for making sh*t up."
✨Don't Miss: Check out this interview with Bozoma where she talks about bringing Jay-Z to her university among other things.
2. Joanna Wiebe – The Go-To Expert on All Things Conversion Marketing
Founder, Copyhackers
Joanna is popularly referred to as the original conversion copywriter. The former senior web writer at Intuit expertly translated her love of copywriting into a global marketing community through her work at Copyhackers. Joanna's success in entrepreneurship has been directly tied to her superior skills in direct response marketing, SEO, UX copywriting and of course: conversion copywriting. 
Joanna has been a keynote speaker at events like Mozcon, CXL Live, and Inbound (to name a few) where she has taught live audiences to write copy that converts.
Joanna on content marketing:
"Small teams can't afford to be wishy-washy. So commit, commit, commit. And if you can't commit, don't even think about content marketing."
✨Don't Miss: Check out this interview with Joanna where she touches different things including her typical day and the future of marketing
SEO Consultant, Founder and CEO, DaSilva Consulting & Flowjo.co
Tiffany is an international speaker and growth marketing consultant. In this interview, she talks about how she started using index cards as a way for her to organize her knowledge base of growth hacks because of the overwhelm she felt using Google.
Sharing the cards with other digital marketers, she realized it was useful to them too and that was how her company Flowjo was created in 2017. 
As a speaker, she travels around the world to talk to people about the struggle with impostor syndrome and how they can deal with it.
As a consultant, she has worked with over 50 small businesses and startups across a range of industries including Shopify (where she was Head of CRO).
Tiffany on empathy:
"Empathy is working side by side, connected by the common thread that binds us together."
✨Don't Miss: Check out this interview with Tiffany where she talks about how marketers can fight the impostor syndrome.
Co-Founder and CTO, Hubspot
You already know Dharmesh. The globally-recognized entrepreneur founded his first company, Pyramid Digital Solutions at the age of 24 along with his brother who was just 17 at the time. In addition to his role as CTO at Hubspot, Dharmesh runs a blog and community for startups with over 700,000 members. 
Dharmesh is also an angel investor, author and speaker. He's a big believer that blogging and social media were the two key contributors to Hubspot's rapid growth, making him a true inspiration for any content-led startup.
Dharmesh on facing your insecurities:
"If you could manage to take insecurity out of a team, amazing things happen. If you could take insecurity out of yourself, amazing things start to happen.
✨Don't Miss: Check out this interview with Dharmesh where he talks about using inbound marketing to grow Hubspot among other things.
Founder, Multicultural Marketing, Google
Eliana is currently the CEO of Eliment & Co., a company she founded as part of her mission to invest in small businesses, startups and content creators. She was formerly Head of Multicultural Marketing at Google, a division she founded along with HOLA, the Latino employee resource group.
Outside of tech, she also co-founded Tequila Alquimia, her family's organic tequila company. She has been featured on Forbes, Fortune Magazine, Cosmo Latina and has spoken at a number of events.
Eliana on finding your purpose:
"When you find what you're meant to do, there's no rush to do it. There's no pressure to beat competition because you're meant to do it for you. It will happen exactly when it's meant to happen. Trust."
✨Don't Miss: Check out this interview with Eliana where she talks about her background and the legacy she wants to leave behind among other things.
Founder and CEO, Warm Robots
She has been called the "Oprah of LinkedIn" by Huffington Post.
Goldie's agency, Warm Robots is a boutique strategy agency that caters for major B2B and B2C brands as well as Fortune 500 C-level executives. 
Goldie's series #DailyGoldie is the longest running original daily video channel on LinkedIn, making her a top influencer on the platform. Goldie is also a keynote global speaker and has been featured on USA Today, Inc. Magazine, Fast Co. and many others.
Goldie on success:
"How many success stories do you need to hear before you tell your own?"
✨Don't Miss: Check out this interview with Goldie where she talks about building your brand using social media.
Founder and CEO, Lilach Bullock Limited
Lilach is a business coach, content marketing expert and social media specialist. She had her big break in 2006 when she started her first company (a virtual PA company called asklilach) which evolved into providing social media services. She's been thriving in the digital space ever since. Lilach has been featured on Forbes, BBC, The Guardian and The Telegraph.
Lilach on success:
"Everyone wants change. Everyone wants more. But not everyone is prepared to take the journey needed to achieve success."
✨Don't Miss: Check out this interview with Lilach where she talks about her love for social media marketing.
Co-Founder and COO, Latitud
Gina was VP of Growth and Marketing at Duolingo from 2013 to 2018 where she helped the company grow from 3 million to 300 million global users. She previously led Tumblr's growth in Latin America and developed marketing campaigns for brands like Louis Vuitton and American Express. At Latitud, Gina provides support to early-stage entrepreneurs in Latin America.
She made a presentation for Duolingo in 2015 to then President Barack Obama and has given keynote speeches in Brazil, Mexico, China and The United States.
Gina on data:
"Look at the metrics and listen to your data. People will complain, but the data will tell you what works."
✨Don't Miss: Check out this interview with Gina where she talks about growing Duolingo and her new role at Latitud.
Founder, Foundation Marketing
Ross is the founder of Foundation Marketing, a B2B content marketing agency that has launched marketing initiatives across several channels. Aside from his agency, Ross also runs Hustle & Grind, an e-commerce store for entrepreneurs.
He is also the author of two books, Stand Out and The Hustle Manifesto. He has been a speaker at events like Mozcon, CTAconf, SearchLove and more.
Ross on being cool:
"Like beauty, cool is defined by the beholder."
✨Don't Miss: Check out this interview with Ross where he talks about how he balances work and other activities.
Senior Content Marketer, LinkedIn
Purna recently announced she would be leaving her role as Senior Manager of Global Engagement at Microsoft to join LinkedIn. Prior to Microsoft, she was an award-winning journalist and was also the CEO of Purview Marketing.
Purna is a keynote speaker and top writer for blogs such as Search Engine Land, SEJ and Moz. She is also an avid traveller and aspiring top chef.
Purna on customer service:
"Focusing on customer service and putting people first impacts not just the bottom line but it's also the right thing to do."
✨Don't Miss: Check out this interview with Purna where she talks about lifelong learning and helping others.
SVP, Customer Marketing, Brand Sponsorships & C-suite Engagement, Salesforce
Cristina joined Salesforce in 2018 from 20th Century Fox where she held senior roles in marketing, technology and franchise distribution. At Salesforce, she championed the "Make Change" series to share authentic stories from action leaders who are driving change and to promote Salesforce core values, reach wider audiences and inspire others to be pioneers. 
She currently runs "Inheritance" (a project on American history and black life) with support from The Atlantic, you can learn more here.
Cristina on data and storytelling:
"When most people think of storytelling, they think of creativity. They don't think of data. The conventional wisdom is that when it comes to storytelling, data makes things lifeless, inauthentic. 

In fact, data can help creatives break through."
✨Don't Miss: Check out this interview with Cristina where she talks about using technology to humanize content.
VP of Marketing, Hubspot
In addition to her role at Hubspot, Meghan sits on the board of directors at Evertrue, Help Scout and United Way and also hosts a podcast called 'The Growth Show'.
She was previously an adjunct professor at Boston University and Director of Communications at United Way. At Hubspot, Meghan oversees the product marketing, content and customer demand team. (She is also a huge fan of action movies from the early 90s.)
Meghan on inbound marketing:
"Don't push people to where you want to be; meet them where they are."
✨Don't Miss: Check out this interview with Meghan where she talks about her career in product marketing.
Head of Content Marketing, Postclick
Jes curates stories of leading women in marketing through her newsletter HERstory as part of her larger mission to help women in tech grow their marketing careers. Prior to Postclick, she helped Fortune 500 health and insurance brands build and manage performing content programs at Contently and also led a content marketing team at Copper. Jes has worked remotely over the last 15 years from cities like Montreal, Los Angeles and Prague.
Jes on customer experience:
"Customer experience is one of the two core pillars of customer retention; the thing is you can't grow if your customers don't stick around."
✨Don't Miss: Check out this article by Jes on why she started freelancing and how it changed her life.
VP of Franchise Communication and Social, Activison Blizzard
Beverly runs communications at Activison Blizzard, an interactive entertainment company with a network of millions of active users in 196 countries. She was formerly VP, Social Media Marketing and Content Strategy at MGM Resorts International, where she used storytelling and content strategy across several media platforms to promote the company as a leading brand.
For the 54th Grammy awards, Beverly helped create an award-winning social media program that set a record for social and broadcast engagement.
Beverly on content marketing:
"Tell the right story, with the right content, at the right time, on the right channel."
✨Don't Miss: Check out this interview with Beverly where she talks growing up and her career in marketing among other things.
CEO, Fix My Churn
Val is a conversion focused email marketing copywriter and strategist. She works with B2C companies to increase conversions, customer retention and overall monthly recurring revenue. She has worked with brands like AccessAlly, Buffer, Beacon and many more to boost retention, reduce churn and use marketing for good.
Val on email marketing:
"I'm not saying everyone should specialize in email, unless you care about it. But specializing has opened up so many opportunities for me that wouldn't otherwise exist."
Don't Miss: Check out this interview with Val where she talks about her journey into copywriting and her email marketing process.
Now Is the Time to Diversify Your Brand 
This list of experts shows that if you really commit to diversifying your brand, there are plenty of brilliant people and marketing strategies out there just waiting for you to tap into.
Building a more diverse brand takes time and effort, but the rewards are definitely worth it.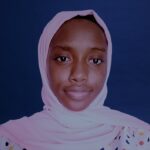 Mujidat is a freelance copywriter and editorial assistant for Pointed. She works with funded B2B SaaS and tech brands to map out a strategy and create content that aligns with their marketing goals and drives ROI.